Shoei Neotec-II flip-up helmet white
Shoei Neotec II

Interior equipment:
The innovative cheek pads developed in the wind tunnel prevent the entry of wind and thus enable a significantly quieter driving experience. "Noise insulation"
3D-designed, removable and washable pads made of several foams in different degrees of hardness
When the stainless steel ratchet lock is closed, the Neotec II provides effective wind protection even downwards
Comfort zone for long journeys thanks to optimized wearing comfort
Integrated QSV-1 sun visor can now optionally be replaced with a yellowed, contrast-enhancing lens
Revised folding mechanism:
The folding mechanism of the Neotec II is eccentrically shaped and has a variable axis to provide optimum closure
The chin section is now held securely in position even when folded up, thanks to a stronger mechanism
In addition, there is another rear snap-in position, which makes the P/J double homologation as jet and integral helmet possible
Folding mechanism of the Neotec II has been designed so that it can also be used with thicker gloves in winter
Vortex generator at the rear edge of the chin section, which calms the air flow at this transition noticeably
Security:
AIM shell (Advanced Integrated Matrix) made from five different fiberglass and organic layers
multi-part, modular polystyrene core system
distortion-free, extra-large visibility through the injection-molded CNS-3 polycarbonate visor
opening of the helmet shell for the sun visor mechanism was significantly reduced,
which resulted in an increase in stability in this area.
Ventilation and aerodynamics:
Newly designed and stable chin spoiler (Aero Deflector) for relaxed driving in low turbulence
Chin air intake newly formed
2 head air inlets, 3 air outlets
Integrated communication: NEW !
Totally new at SHOEI is the option of fully integrating an optional communication system into the helmet shell.
The Neotec II has its own triangular-shaped control unit on the lower side of the helmet,
which is fully embedded in the helmet shell and thus provides a homogeneous appearance.
The leading manufacturer SENA is a partner of SHOEI for this purpose and, with its SRL system
(SHOEI Rider Link) specially developed for the Neotec II, offers the right intercom option in the groundbreaking 3-button design.
The SRL chipset is based on SENA's 20S system and is currently the best communication solution on the market.
Up to eight drivers can connect via Bluetooth.1 with a maximum range of 2 km, communicate with each other,
listen to music, use their mobile phone or navigation device, and much more
---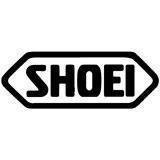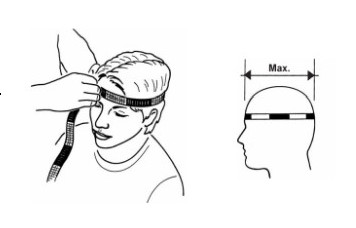 Head circumference
Helmet Size
---